Grant Packaging is your tool repair resource center. We make it our mission to ensure your company stays productive and operational even when your tool happens to break down.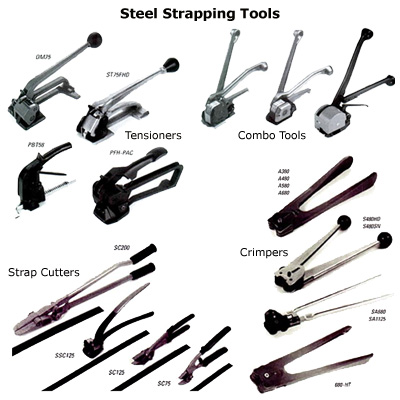 No need to worry, Grant Packaging offers a loaner tool while your tool is being repaired.
We want your company to stay productive getting your product out the door in a timely manner.  As you browse the Banding selection of www.Grantpackagingllc.com, located outside of St Louis Missouri you'll see a number of ways to save money.
Find steel strap at low rates, steel bargain strap at excellent prices, plastic strap, cord, and even refurbished tools. Calling 866-GRANT-PAC is a fast way to place your order, get your questions answered, and request free samples of Lumbercord or Supercord. You can also email [email protected].  With brands such as Orgapack, Fromm, Encore Packaging, and  Acme, there are plenty of choices for both quality and value.
Grant Packaging carries banding tools for steel strapping, cord banding, and plastic banding. The tool of choice is the all in one which applies tension, seals and cuts the type of banding of you choose. This tool  saves time, money and provides safety on the job while keeping your job site free of clutter.
Strapping, Banding, Stainless, Steel, Cord, Plastic, Tools and Repair, Clips, Seals, Boxes, Stretch Film